Tennals Fire and Security joins Compliance Group
Tennals Fire and Security has joined Compliance Group, expanding the organisation's range of fire safety and protection services. With over forty years of experience in the industry and a robust client base, Tennals Fire and Security is one of the largest fire safety organisations in the UK that prides itself on working with third-party accreditations and providing a single solution to fire safety with fully qualified assessors to carry out fire risk assessments, ensuring customers comply with the law.
Committed to providing a high level of service to all its customers, with a team of experienced and qualified professionals who are always on hand to provide advice and support, Tennals Fire and Security will continue to operate as a standalone business within the Group, providing its clients with the same high levels of service and expertise that they have come to expect.
The acquisition strengthens Compliance Group's position as a leading provider of fire safety solutions, with a comprehensive suite of products and services that helps organisations meet their fire safety obligations. This is an exciting development for both organisations and will enable us to better serve our clients and meet the ever-changing fire safety landscape.
Richard Cullen, CEO of Tennals Fire and Security, has joined Compliance Group as part of the merger. Richard will play a key role in building the group's fire safety and protection division. This division will ensure complete fire safety compliance for clients, covering all aspects of both passive and automatic fire prevention. Richard brings with him a wealth of experience in fire safety and protection services and will play a key role in helping the group to provide a comprehensive fire safety solution for its clients.
"I'm pleased to welcome Richard and Tennals Fire and Security on our joint journey to help businesses identify and minimise fire risks, remove unnecessary costs and improve compliance performance. Tennals Fire and Security further strengthens Compliance Group's fire safety and protection capability and is a continuation of our strategy to offer a comprehensive range of regulatory compliance services to our clients nationwide.", said Piotr Nowosad, CEO of Compliance Group.
In England and Wales, the law states that if you're an employer, owner, landlord or occupier of business or non-domestic premises, you are responsible for fire safety and are known as the 'responsible person'. The law is governed by the Regulatory Reform (Fire Safety) Order 2005, which replaces all previous fire legislation since 1 October 2006. The fire safety process always starts with a fire risk assessment. If you don't have the expertise or time to do the fire risk assessment yourself, you will need to appoint a 'competent person' to help. If you're not sure if your risk assessment has been carried out properly, your local fire and rescue authority might be able to give you advice, although they can't carry out risk assessments for you.
At Compliance Group we provide a single solution to fire safety. To find out more about how we can help you to protect your people and premises, contact our team today at info@compliancegroup.uk.
network of intelligent
compliance services.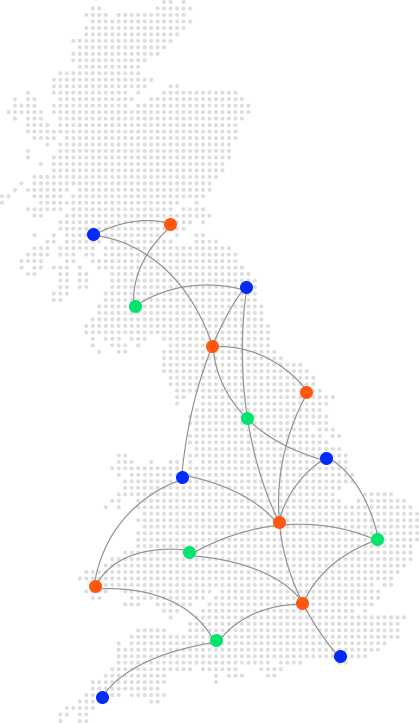 Alternatively, please use the form below to leave a message