Piotr Nowosad
CEO
Compliance Group
Piotr is the CEO of Compliance Group and an experienced leader with deep knowledge of business services. He builds, inspires and aligns teams to create value, prioritising 'Customer First' and delivery of top quality service experience, especially using hi tech solutions. Piotr has a track record of delivering organic growth and building new business lines as well as deep experience of acquisitions and their integration.  He has a rigorous focus on business results that drive overall growth and value.
Matt Tillett
CFO
Compliance Group
Matt is the CFO at Compliance Group, with broad experience in FTSE-100 and Private Equity environments, particularly in a context of rapid growth and fundamental change, bringing a strong financial acumen and a proven track record in ensuring organisations' fiscal stability.  As a highly strategic and commercial thinker, Matt leverages deep functional expertise to drive enhanced business information, profitability, and shareholder value.
Mark Davies
Chairman
Compliance Group
Mark is Chairman of Compliance Group and has over 40 years of experience in building B2B services companies in the UK and internationally. He has extensive experience in the compliance sector, having led and developed businesses in the fire and security, health and safety and environmental sectors.
Clive Baker
Chief Technology Officer
Compliance Group
Clive is an accomplished technology leader with an extensive track record of successfully delivering high-impact IT solutions and leading complex transformation initiatives. With over 20 years of experience in product, solution design and architecture, Clive's leadership and expertise play a critical role in developing market-leading technological solutions for Compliance Group customers.
Cally Hickman
Group Human Resources Director
Compliance Group
Focusing on our most valuable assets – our people, Cally holds overall responsibility for driving our business culture, the well-being of the team and attracting new talent. An established leader with over 20 years of experience,  Cally plays a critical role in driving our business forward as the best place to work and leading our HR team, procedures and processes. Cally prides herself on excellent people skills and the ability to interact and engage with a variety of stakeholders at all levels, whilst delivering a commercial, pragmatic and effective HR strategy.
Gary Barford
Investment Director
Compliance Group
Gary is the Investment Director at Compliance Group with over a decade of M&A experience. He is responsible for creating and driving the group's long-term growth strategy focused on acquisition and consolidation in the safety and regulatory compliance industry across our electrical, fire and water divisions. As we continue to grow at pace, Gary's leadership and knowledge are fundamental in achieving our ambitious M&A and growth targets and strengthening Compliance Group's position in the industry.
Kate Gard
Managing Director
Zeta Services
Managing Director of Zeta Services, Kate Gard has a wealth experience in business management.  Kate leads the expert team at Zeta Services and drives all aspects of the organisational strategy, her passion for people and building a better workplace coupled with her ability to get the best out of people has allowed her to build a high-performance team.  Kate is focussed on giving clients an excellent level of service in the fire and water industry. This involves getting the right expertise and technology in place to help clients to reduce risk, improve safety and manage compliance.
Julian Williams
CEO
Compliance Group Fire Division
Julian is the CEO for Compliance Group's Fire Division. He is an experienced business leader with over 17 years of experience as a CEO and Managing Director across several sectors including private equity, real estate, food service and fire safety services. Having also spent time in Accenture's strategy practice after completing an MBA at Cranfield School of Management, Julian brings to the role a strong set of skills and experience in leadership, business strategy, B2B sales growth, and mergers and acquisitions.
network of intelligent
compliance services.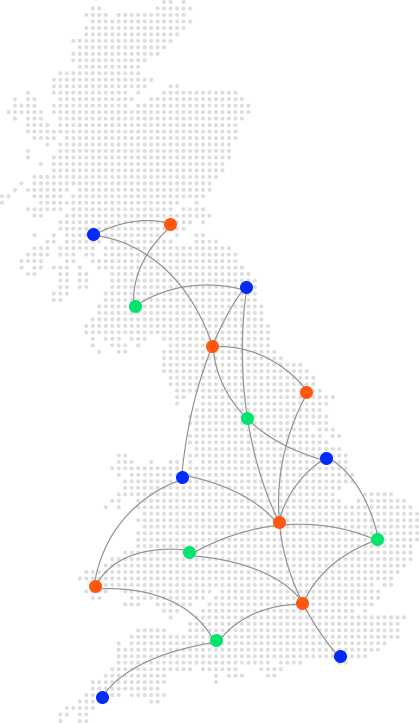 Alternatively, please use the form below to leave a message
Electrical Safety & Testing
Fixed Wire Testing

Repairs & Installation

Emergency Lighting

Thermographic Imaging

Portable Appliance Testing

Electrical Maintenance

Lightning Protection
Fire Safety & Protection
Fire Risk Assessment

Fire Alarm Design, Installation, Certification & Maintenance

Fire Extinguishers

Passive Fire Protection

Fire Suppression

Emergency Lighting
Water Hygiene & Testing
Legionella Risk Assessment

Legionella Compliance Audits

Water Monitoring & Control

Private Water Supply Risk Assessment

Private Water Supply Risk