Alpha Fire Alarms joins Compliance Group's Fire Division
Compliance Group, the UK's leading integrated provider of safety and regulatory compliance services across electrical, fire and water, has announced a merger with Alpha Fire Alarms.
Alpha Fire Alarms joins Compliance Group's Fire Division to provide high quality fire detection and alarm system advisory, testing, inspection and compliance services to high value customers, on time and within budget.
Trading between Bournemouth, Newbury, Bicester, Leicestershire and Boston, Alpha Fire Alarms was founded in 1991 by the present management, with a carefully selected team, collectively bringing over 80 years of industry experience.
The business is committed to highest quality of service by all the team, reflected in its long-standing accreditation under the BAFE (British Association of Fire Equipment) SP203 scheme and BSI (British Standards Institute) PAS99 / 9001 / 14001 / 18001 management systems.
Alpha Fire Alarms is a member of the Fire Industry Association (FIA) and provides fire protection systems to major companies and household names, adding to Compliance Group's extensive portfolio of fire experts.
Julian Williams, CEO of Compliance Group's Fire Division said: "We are delighted to welcome Alpha Fire Alarms to our Compliance Group's Fire Division. Alpha is an excellent engineering firm and exactly the kind of capability that we wish to add, as we continue our rapid growth with established experts providing fire safety and protection services to our customers nationwide."
Compliance Group's Fire Division consists of an extensive portfolio of fire experts who simplify complex safety and regulatory requirements and who ensure that customers have complete fire safety protection by providing a full range of fire prevention, detection and suppression services.
"We are excited about the future of our business and to be a part of a group that will enable us to serve our customers more efficiently, invest in the infrastructure of the business, whilst building on the legacy of our service quality and company values.", added Steve Wallis, Managing Director of Alpha Fire Alarms.
Compliance Group is a sustainable growth-driven organisation, bringing together the best people and the best technology to provide the best service in the industry. The organisation's operating model ensures that operating units within the Group deliver the highest quality services, whilst the Group allocates resources supporting innovation and growth.
The organisation simplifies complex safety and regulatory compliance all in one place, with an experienced team of specialists who help clients among leading businesses to reduce risk, improve safety and assure regulatory compliance in a wide range of sectors including Education, Health, Care Homes, Public Sector, Local Authority, Industry, Pharmaceutical, Hospitality, Leisure, Food & Beverage, Retail and Media. To find our more, please visit compliancegroup.uk.
network of intelligent
compliance services.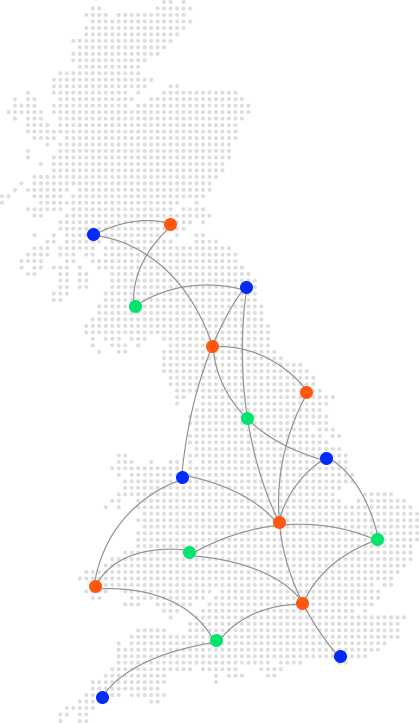 Alternatively, please use the form below to leave a message
Electrical Safety & Testing
Fixed Wire Testing

Repairs & Installation

Emergency Lighting

Thermographic Imaging

Portable Appliance Testing

Electrical Maintenance

Lightning Protection
Fire Safety & Protection
Fire Risk Assessment

Fire Alarm Design, Installation, Certification & Maintenance

Fire Extinguishers

Passive Fire Protection

Fire Suppression

Emergency Lighting
Water Hygiene & Testing
Legionella Risk Assessment

Legionella Compliance Audits

Water Monitoring & Control

Private Water Supply Risk Assessment

Private Water Supply Risk