ARA Environmental joins Compliance Group's water division
ARA Environmental, a leading specialised water treatment services provider has become the latest business to join Compliance Group, adding to the Group's suite of extensive safety and regulatory compliance services.
Established in 2002, ARA Environmental specialise in Legionella risk assessments, testing and training, as well as additional water treatment services. The Kent based business serves customers in London and the Southeast, offering guidance and support from initial assessments, through to planning and implementation of remedial actions and ongoing monitoring and control.
ARA Environmental prides itself on long standing customer relationships backed by strong customer service and high-quality technical abilities to deliver on customers individual requirements.
Piotr Nowosad, CEO of Compliance Group commented: "I'm delighted to have ARA Environmental join our water division. This strategic partnership marks another significant milestone for our accelerated growth, enhanced services, and continued innovation in water hygiene and treatment. The standards, culture, and quality of services ARA Environmental brings to the Group are well aligned with ours and will enable us to build on the legacy of this reputable business together."
Commenting on the partnership, Peter Richards, Managing Director of ARA Environmental added: "I'm excited for the next step on ARA's journey as part of the Compliance Group, enabling us to provide our customers with an even greater depth of service, whilst staying true to our company values and legacy. Our customers and our people are the forefront at everything we do, and this partnership will enable us to continuously invest in providing the best for both."
Compliance Group is a sustainable growth-driven organisation, bringing together the best people and the best technology to provide the best service in the industry.
As a leading integrated provider of safety and regulatory compliance services across electrical, fire and water, Compliance Group brings together the best-in-class compliance expertise and experience, connecting customers to the opportunity to simplify complex compliance requirements all in one place. The organisation's operating model ensures that operating units within the Group deliver the highest quality services, whilst the Group allocates resources supporting innovation and growth. Reducing risk, improving safety, and assuring regulatory compliance in a wide range of sectors including Education, Health, Care Homes, Public Sector, Local Authority, Industry, Pharmaceutical, Hospitality, Leisure, Food and Beverage, Retail and Media, Compliance Group is a leading integrated provider of safety and regulatory compliance services in the UK. To find out more about Compliance Group, please visit https://compliancegroup.uk/.
network of intelligent
compliance services.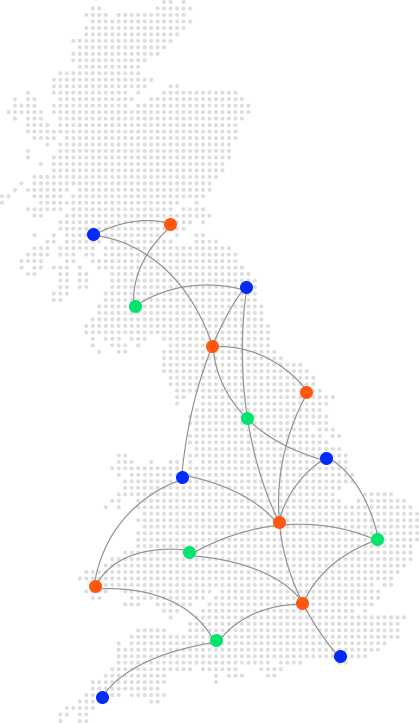 Alternatively, please use the form below to leave a message
Electrical Safety & Testing
Fixed Wire Testing

Repairs & Installation

Emergency Lighting

Thermographic Imaging

Portable Appliance Testing

Electrical Maintenance

Lightning Protection
Fire Safety & Protection
Fire Risk Assessment

Fire Alarm Design, Installation, Certification & Maintenance

Fire Extinguishers

Passive Fire Protection

Fire Suppression

Emergency Lighting
Water Hygiene & Testing
Legionella Risk Assessment

Legionella Compliance Audits

Water Monitoring & Control

Private Water Supply Risk Assessment

Private Water Supply Risk