Contact our Expert Team Today
REQUEST A CALL BACK
Professionally Accredited
















Speak to us today about our
Industry leading electrical services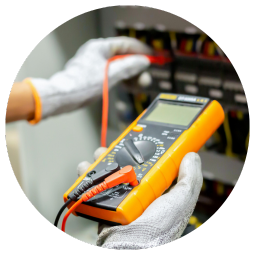 Fixed Wire Testing (EICR)
Electrical Installation Condition Report (EICR), is the testing of all the fixed electrical wiring and accessories within a building, recommended by The Health and Safety Executive which states that all electrical systems and equipment used should be in safe condition.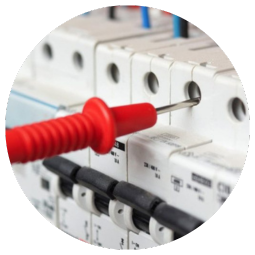 Repairs Installation
We offer specialist expertise in repairs and installation of electrical equipment, appliances, cabling and systems. As qualified specialists, we operate to the very highest safety standards, using only the best materials installed on time by experienced, qualified engineers.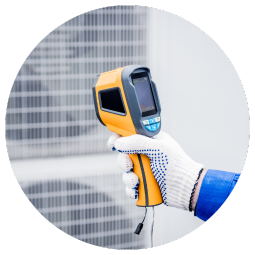 Thermographic Imaging
As one of the most valuable diagnostic tools available, thermographic imaging is carried out to eliminate any costly system failures that may occur within a business, using a non-contact infrared or "heat" picture to identify hot spots within electrical systems.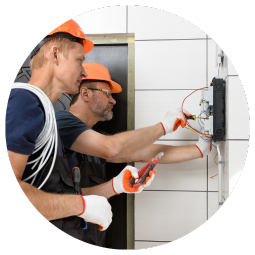 Electrical Maintenance
Regular electrical maintenance reduces risks of failures and keeps premises working efficiently and safely. Our team of qualified and fully trained engineers provide planned, reactive and emergency electrical maintenance services.
"We are so happy with the team that we now use them for any electrical works that we need. We recently had all our school hall light bulbs replaced – the engineers were so helpful, accommodating and polite that I would recommend them highly."
–
"This company provides me with goodwill, adaptability, professionalism, communication and cost effective PAT Testing. Their engineers know where they are going, the work is scheduled and I don't have to get involved."
–
"The company understands the need to carrying out both PAT and Fixed wiring tests without causing too much disruption to the day to day operation, and are sensitive to the business needs of our company."