Electrical safety in a post-pandemic office space
Businesses across many industry sectors have had to introduce home working policies to keep their companies afloat and their employees safe throughout the pandemic. But with the introduction of hybrid working and many embracing the new normal, workplaces are eagerly anticipating the return of their workforce.
Making sure your office is prepared for returning staff should now be a top priority for businesses, especially if their workplace has been closed or empty as a result of the pandemic. Safety is key, with the electrical safety of your office space a vital consideration during this time. Here are our top office electrical safety tips to help you welcome back your employees to a safe, secure work environment.
1. Reconfigure your equipment with caution
Reintroducing your workers to the office environment isn't as simple as opening up your doors and welcoming them back. To ensure your office space is Covid-secure and safe for all, you may have to reconfigure your layout to ensure social distancing and other recommended measures can be upheld. The reconfiguration of office furniture is also likely to mean a new layout for electrical equipment. Be smart about the placement of electrical appliances, avoid running electrical cords under carpets, between doorways, and across other high traffic areas. This will minimise tripping hazards and keep electrical equipment intact.
2. Be selective about new purchases
If you've spent time upgrading your office space during lockdown, only choose electrical apparatus and appliances that comply with British Standards to ensure complete safety and prolonged use. When plugging in your new appliances, never overload your outlets. Extension cords may be necessary but ensure safety here too by never plugging an extension lead into another extension lead.
3. Educate returning employees
Preventing electrical incidents is your legal and moral obligation as an employer or office building owner. However, your employees also must play their own part in upholding high electrical safety standards. Educate returning employees about electrical safety, make sure they know how to operate electrical appliances properly, identify issues and potential electrical hazards, and treat apparatus when not in use.
4. Book an electrical safety test
To ensure that the electrical safety of your commercial premises is of a high standard, call on the professionals. Whilst annual electrical safety tests are required for compliance, you can request an electrical safety test at any time. We'd recommend booking an electrical safety test if your office has been unoccupied for a long period to ensure that the electrical appliances within your workplace and the electrical installations you can't see are as safe as possible.
At Compliance Group, our qualified and fully trained engineers provide planned, reactive,and emergency electrical maintenance services, to ensure all electrical equipment is fully compliant with safety regulations. For more information on our high quality, reliable and consistent electrical safety, inspection, and testing services, contact our expert team at info@compliancegroup.uk.
network of intelligent
compliance services.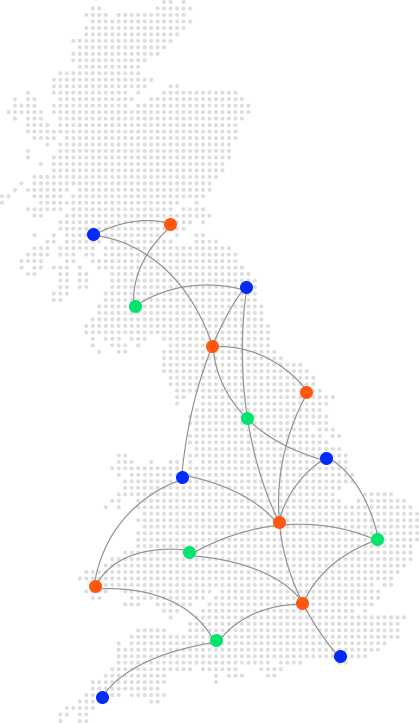 Alternatively, please use the form below to leave a message
Electrical Safety & Testing
Fixed Wire Testing

Repairs & Installation

Emergency Lighting

Thermographic Imaging

Portable Appliance Testing

Electrical Maintenance

Lightning Protection
Fire Safety & Protection
Fire Risk Assessment

Fire Alarm Design, Installation, Certification & Maintenance

Fire Extinguishers

Passive Fire Protection

Fire Suppression

Emergency Lighting
Water Hygiene & Testing
Legionella Risk Assessment

Legionella Compliance Audits

Water Monitoring & Control

Private Water Supply Risk Assessment

Private Water Supply Risk