Logic Fire and Security joins Compliance Group's Fire Division
Compliance Group, the UK's leading integrated provider of safety and regulatory compliance services across electrical, fire and water, has recently announced a merger with Logic Fire and Security.
Logic Fire and Security joins Compliance Group adding its comprehensive range of fire safety and protection services, providing customers with the design, supply, installation, commission and maintenance of fire detection and electronic security systems.
Based in North Yorkshire, Logic Fire and Security has served as fire safety and security specialists for over 20 years, working with large multinationals to smaller high street stores and offices, keeping millions of people safe and protecting over £3 billion worth of property every day.
Logic specialises in planning, upgrading, and maintaining existing fire and security equipment for clients as well as designing new systems for expansion and refurbishment, adding to Compliance Group's extensive portfolio of fire experts.
Piotr Nowosad, CEO of Compliance Group said: "We are delighted to have Logic Fire and Security join us at such a key stage of significant growth, helping us significantly strengthen and broaden our services in fire safety and protection around the country."
Compliance Group is a sustainable growth-driven organisation, bringing together the best people and the best technology to provide the best service in the industry. The organisation's decentralised operating model ensures that operating units within the Group have the autonomy to deliver the highest quality services, whilst the Group allocates resources supporting innovation and growth.
"It is a really exciting time for both our businesses, and we look forward to being part of Compliance Group, delivering high-quality services beyond fire and security to our clients whilst keeping our long-established company family values ", Sean McPartland, Managing Director of Logic Fire and Security, added.
Compliance Group simplifies complex safety and regulatory compliance all in one place. The experienced team of specialists help clients among leading businesses to reduce risk, improve safety and assure regulatory compliance in a wide range of sectors including Education, Health, Care Homes, Public Sector, Local Authority, Industry, Pharmaceutical, Hospitality, Leisure, Food & Beverage, Retail and Media.
network of intelligent
compliance services.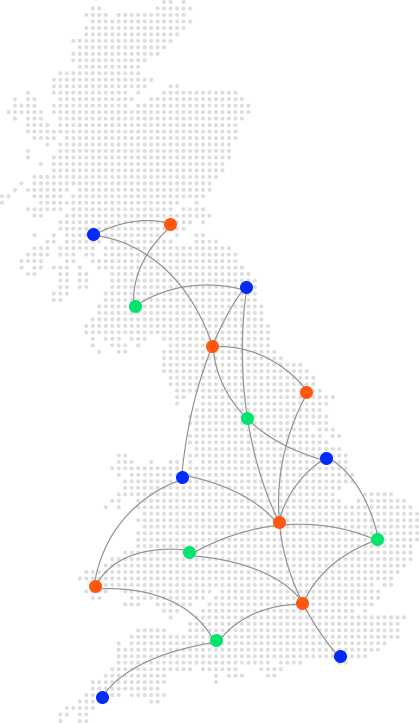 Alternatively, please use the form below to leave a message
Electrical Safety & Testing
Fixed Wire Testing

Repairs & Installation

Emergency Lighting

Thermographic Imaging

Portable Appliance Testing

Electrical Maintenance

Lightning Protection
Fire Safety & Protection
Fire Risk Assessment

Fire Alarm Design, Installation, Certification & Maintenance

Fire Extinguishers

Passive Fire Protection

Fire Suppression

Emergency Lighting
Water Hygiene & Testing
Legionella Risk Assessment

Legionella Compliance Audits

Water Monitoring & Control

Private Water Supply Risk Assessment

Private Water Supply Risk