Water hygiene in buildings with reduced occupancy
Buildings that recently reopened following the Covid-19 lockdown have the potential for an increased risk of Legionella due to water stagnation and absence of normal control measures.
Legionnaires' disease is pneumonia caused by inhalation of Legionella bacteria from the water supply into the lungs, which, according to Public Health England statistics kills between 7-12 percent of those infected. The risk is increased if any aerosol forming equipment is used, as the water droplets produced are the right size to be breathed into the lungs and lead to the development of the disease. Due to the pandemic, people could be more susceptible to Legionnaires' disease because of a compromised respiratory system during or after infection with Covid-19. However, the disease from building water systems can be prevented.
The risks of water stagnation
Water stagnation in buildings leads to Legionella growth and this risk has been amplified considerably following the Covid-19 building shutdowns. According to the Chartered Institute of Environmental Health, there is an increased risk of waterborne pathogens such as Legionella because of the conditions that lockdown may have created. It is fair to assume that in unoccupied buildings there would have been an increase in bacterial growth and as such, the risk needs to be managed and water safety ensured.
The risk of Legionella is inevitable for any man-made water system, effecting both cold and hot water systems including those at retail outlets, offices, hotels, gyms, sport clubs, pubs, and restaurants. Many of these premises have experienced restricted or no use over the Covid-19 pandemic, creating ideal conditions for Legionella bacteria to grow in the water systems.
The Legionella bacteria thrive at temperatures between 20c and 50c, and therefore ensuring that cold water stays below 20c and the hot water is above 50c is one of the key control measures in water hygiene. However, if water is in between these temperatures and left without movement for more than a week, the risk increases. The use of water treatment techniques to control Legionella growth are especially important when water becomes stagnant, as water stagnation encourages biofilm growth, reduces water temperatures to levels that allow Legionella growth, and reduces levels of disinfectants.
Ensuring health and safety compliance
While the pandemic has seen closure of many premises, the Health and Safety at Work Order 1978 continues to apply during and post-lockdown.  It is a legal requirement in the UK for landlords, business owners and employers to manage the risks of exposure to Legionella and keep their water systems safe to protect the health and safety of their visitors and employees, especially following long periods of closure or limited occupancy. Where no additional action has been taken, or where there are concerns about the effectiveness of controls implemented, reasonable steps must be taken to ensure the safety of all water systems.
Risk is foreseeable in most hot and cold-water systems and water controls should be in place to address this risk, such as temperature checks, programmed checks, or flushing parts of the system that could be stagnant due to low use. At Compliance Group we provide a unique service to commercial and industrial organisations, government and public bodies and we are recognised experts in Legionella risk management and water hygiene. Our capabilities include Legionella risk assessments and compliance audits, monitoring and control, water sampling and testing and private water supply risk assessments. For more information on our services contact our expert team at info@compliancegroup.uk.
network of intelligent
compliance services.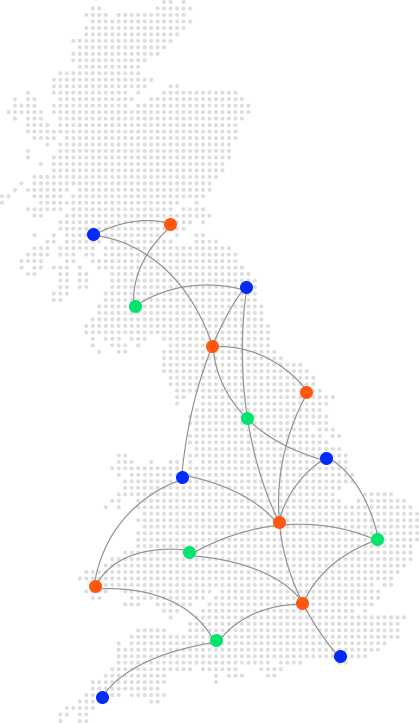 Alternatively, please use the form below to leave a message
Electrical Safety & Testing
Fixed Wire Testing

Repairs & Installation

Emergency Lighting

Thermographic Imaging

Portable Appliance Testing

Electrical Maintenance

Lightning Protection
Fire Safety & Protection
Fire Risk Assessment

Fire Alarm Design, Installation, Certification & Maintenance

Fire Extinguishers

Passive Fire Protection

Fire Suppression

Emergency Lighting
Water Hygiene & Testing
Legionella Risk Assessment

Legionella Compliance Audits

Water Monitoring & Control

Private Water Supply Risk Assessment

Private Water Supply Risk