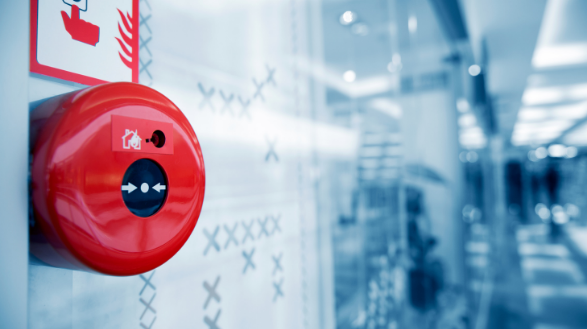 Fire & Security Commissioning Engineer
CG Fire & Security
About the role
Are you looking for your next Fire/Security Commissioning Engineer role and want to join a fast-growing company? We have an exciting opportunity in the Birmingham area.
If you are a high-calibre Fire/Security, Commissioning Engineer with 5 years of experience – why not come and work for one of the fastest-growing companies in the sector? If you have a strong technical background, the right skills and are ambitious, we will reward you with an industry-leading salary and benefits.
Benefits
£1,500 joining incentive paid over the first year.
Earn up to £3k for referring an ex-colleague.
Responsibilities
Fire notifier mainly open protocol systems. Some conventional systems.
Full commissioning, including course and effect programming,
Security – Intruder-Galaxy, Texacom, Scantronic, Access Control-Paxton.
Engineers will be required to work on retail and commercial premises.
Documenting installation and support work, internally and externally, as needed.
Ensuring all work is carried out safely following the company's health and safety policy.
Safely storing and maintaining tools and equipment issued by the company.
Reporting to Project Manager on a daily basis to ensure, control of installations and completion dates.
Liaising with customers and other contractors professionally
Completing timesheets accurately and on time
Always representing the company in a professional manner
Committed, professional, multi-skilled commissioning engineer.
Able to demonstrate a high level of access control experience.
Able to demonstrate knowledge of other security systems.
Have good IT skills.
Ability to work in a fast-paced, busy environment.
Good communication skills & positive attitude
Be a good team player, as well as be self-motivated.
Requirements
Minimum of 3 recent years of working as an installer
Valid ECS/CSCS card
FIA Qualifications
Must be willing to travel.
Must be willing and available to work away with overnight stays.
Job Type
Full-time
Salary
£34,000-£38,000k with an OTE of £40-£42k
Schedule
Monday to Friday
Weekend availability
Reference ID: TFS- Commissioning Engineer - Birmingham
APPLY NOW
Use the form below to submit your application and a member of our team will be in touch.