Electrical safety compliance risks in the hospitality sector
As the hospitality sector returns to full capacity, businesses need to pay close attention to compliance regulations, as many properties may have gone without inspection during the lockdown period.
During the pandemic-induced shutdown of the hospitality sector, many electrical appliance certificates may have expired, requiring renewal to ensure safety and legal compliance. Additionally, remedial and project works resulting from an unsatisfactory Electrical Installation Condition Report (EICR) may have not been completed due to lack of funds, particularly in the hotel sector where the lack of room revenue has been catastrophic. The delay in the remedial works has seen hotels and restaurants go for longer periods without compliance conformity, placing themselves at increased risk of prosecution from the Health and Safety Executive (HSE), should an incident occur.
This can create a vicious circle as the delays mean that installations then suffer from extended periods without periodic testing and inspection which then results in longer, more chronic electrical problems. This, in turn increases the medium-term need for installation investment which will lead to down time, as this work usually requires a shutdown.
The implications of non-compliance with The Electricity at Work Regulations
Electrical safety checks are required under the Electricity at Work Regulations 1989, which aim to prevent death or injury to any person from electrical causes, while working or in a work environment. In addition, employers must take into account the suitability, design, construction and installation of electrical systems used for specific tasks in the workplace, where such systems are used, and the protection and precautions provided for the use of such systems.
Electricity at Work Regulations 1989 places a legal responsibility on employers and employees, as duty holders, to ensure that electrical systems used at work under their control are safe. To achieve compliance with the legal requirements requires proof that an electrical system is safe, which involves thorough inspection and testing, and the creation and maintenance of records.
Within the sector, all venues are required to have their fixed wire installation tested every five years, with some exceptions including gyms, pools, cinemas and theatres, where tests are more frequent. All remedial works identified at the EICR should be completed before the five-year (or less) time frame has expired. If an accident occurs and the venue does not have a satisfactory EICR, they risk prosecution and in case of electrical fire, insurance is unlikely to be valid.
The importance of implementing a planned maintenance schedule
Whilst many hospitality venues may have completed thorough property checks for the first reopening back in April, certificates of compliance may have now expired, and new inspections may be necessary to ensure businesses remain within the law. Implementing a planned maintenance schedule to keep on top of compliance within hospitality venues can ensure that they remain safe for use, and aligned with legal requirements.
The best practice solution for electrical testing and inspection is to have part of the installation properly tested, as well as having 100 percent of the installation visually inspected each year. Best practice is to review 20 percent per year, which results in the full installation being checked over the five-year period. This then runs on a perpetuity basis, so there is constant testing and inspection, instead of one large financial hit after five years. This approach encourages a more proactive approach to ongoing maintenance and can also increase the life cycle of the installation and associated distribution and accessories.
Regular electrical maintenance reduces risks of failures and keeps premises working efficiently and safely. At Compliance Group, our qualified and fully trained engineers provide planned, reactive and emergency electrical maintenance services, to ensure all electrical equipment is fully compliant with safety regulations. For more information on our services contact our expert team at info@compliancegroup.uk.
network of intelligent
compliance services.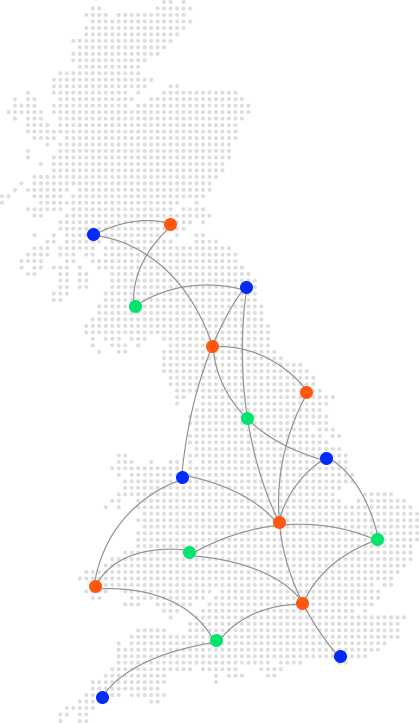 Alternatively, please use the form below to leave a message
Electrical Safety & Testing
Fixed Wire Testing

Repairs & Installation

Emergency Lighting

Thermographic Imaging

Portable Appliance Testing

Electrical Maintenance

Lightning Protection
Fire Safety & Protection
Fire Risk Assessment

Fire Alarm Design, Installation, Certification & Maintenance

Fire Extinguishers

Passive Fire Protection

Fire Suppression

Emergency Lighting
Water Hygiene & Testing
Legionella Risk Assessment

Legionella Compliance Audits

Water Monitoring & Control

Private Water Supply Risk Assessment

Private Water Supply Risk