High-rise buildings' fire safety regulations are changing in the new year
In a move to increase fire safety guidance, the Government introduced new improvements focused on the safety of tall buildings. The new guidance aims to make buildings safer for both occupants and firefighters.
Changes to regulations, as per the Grenfell Tower Public Inquiry, will improve public safety by improving fire prevention systems and ensuring officials have all necessary information on the safe evacuation of a building.
Greater safety measures for residents
All new residential buildings over 11m will now have to include a Secure Information Box that will give fire and rescue services access to important details about a building in the event of a fire. Common areas of multi-occupied residential buildings, the structure, external walls (including cladding and balconies) and individual flat entrance doors must now be assessed within the fire risk assessment for the property.
The new legislation also includes an additional requirement for fire doors, stating that the Responsible Person must "undertake quarterly checks on all communal fire doors, and make annual checks on flat entrance doors". The new regulation has been introduced to encourage the industry to build to a consistent standard, whilst upholding fire safety standards and improving occupant evacuation.
The Fire Safety (England) Regulations 2022 will make it a legal requirement from 23 January 2023 for responsible persons for all multi-occupied residential buildings in England with storeys over 11 metres in height to:
undertake quarterly checks of all fire doors (including self-closing devices) in the common parts
undertake – on a best endeavour basis – annual checks of all flat entrance doors (including self-closing devices) that lead onto a building's common parts
The regulations will also require responsible persons to provide residents of all multi-occupied residential buildings with two or more sets of domestic premises (that have common parts) information on the importance of fire doors to a building's fire safety.
New residential developments over 18m will also have to incorporate an Evacuation Alert System to help fire and rescue services inform residents of a change in evacuation strategy, during an incident. This will give fire and rescue services an additional tool to use on the ground, alongside existing methods of evacuation.
Combustible materials are set to be banned
In the past, regulations banning combustible materials inside and on the external walls of buildings were in place for new blocks of flats over 18 metres tall in England, hospitals, student accommodations and dormitories in boarding schools
In 2023, regulatory updates will see the ban on the use of combustible materials inside – and on the external walls of – new blocks of flats over 18 meters tall in England which will be extended to new hotels, hostels, and boarding houses of this height.
The changes to building regulations mean that the use of Metal Composite Material panels with unmodified polyethylene core (MCM PE) on all new buildings of any height will be banned. The research carried out by the Government and evidence heard at the Grenfell Tower Public Inquiry led to these changes, because of the serious fire safety risks associated with this material. Crucially, these changes apply to all types of buildings – not just high-rise buildings.
In keeping with the Government's ongoing commitment to creating a more environmentally friendly, sustainable environment, the new statutory guidance will restrict the combustibility of materials used in (and on the external walls of) residential buildings between 11 metres and 18 metres in height. This will mean that lower-risk developments duly meet safety standards while allowing designers and developers the flexibility to use more sustainable materials.
This will mean that lower-risk developments between 11-18m meet necessary safety standards – while allowing designers and developers flexibility to use environmentally friendly materials. It builds on a provision, that the government has already introduced, for sprinkler systems to be installed in new blocks of flats 11m and over, in England.
The move follows extensive consultation and will ensure that residents of all blocks of flats are and feel safe in their homes.
Other updates to the regulations being put forward will:
include elements of solar shading devices within the scope of the ban
amend the list of materials exempt from the ban to include fibre optic cables and insulation materials 300mm from ground level
update the requirement of the ban to refer to the latest version of the British Standard classification for materials used on high-rise residential buildings
temporarily exempt cavity trays
amend the requirements for a material change of use in buildings
This comes alongside the government's ongoing work to ensure homebuilders have a clear and comprehensive regulatory framework for the design and development of safe buildings. As part of this, the government has today published an update on its technical review of guidance on building regulations for fire safety – known as Approved Document B – and the evidence supporting it.
The cost of non-compliance
The Regulatory powers under the Act create a range of enforcement powers, including the ability to issue compliance notices, initiate investigations and prosecute individuals and companies who fail to comply with the legislation. It is paramount that those responsible are aware of the importance of these changes and how to adjust the current state of their buildings according to the law. If there is a lack of compliance and already built structures or ones under development do not comply with the new fire safety regulations, this could result in a heavy fine and even imprisonment.
At Compliance Group we undertake all aspects of both passive and automatic fire prevention, by providing comprehensive fire prevention and protection, ensuring complete fire safety compliance, including the design, installation, certification and maintenance of alarms, extinguishers, fire doors and curtains, compartmentalisation, and emergency lights. We deliver and administer end-to-end systems providing our clients with peace of mind and preventing them from possible prosecution. Contact us at info@compliancegroup.uk to discuss how we can ensure your fire compliance and safety.
network of intelligent
compliance services.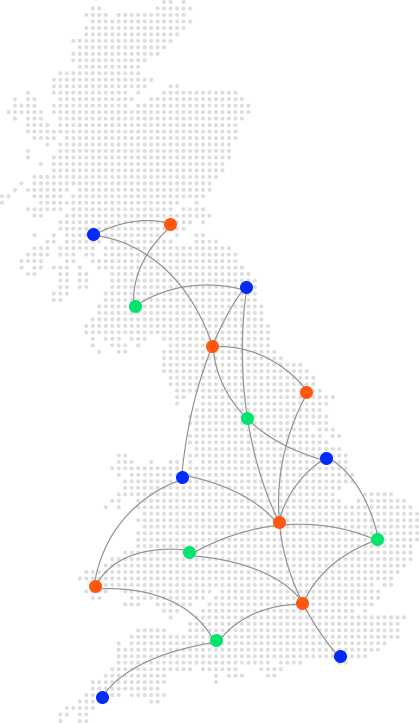 Alternatively, please use the form below to leave a message
Electrical Safety & Testing
Fixed Wire Testing

Repairs & Installation

Emergency Lighting

Thermographic Imaging

Portable Appliance Testing

Electrical Maintenance

Lightning Protection
Fire Safety & Protection
Fire Risk Assessment

Fire Alarm Design, Installation, Certification & Maintenance

Fire Extinguishers

Passive Fire Protection

Fire Suppression

Emergency Lighting
Water Hygiene & Testing
Legionella Risk Assessment

Legionella Compliance Audits

Water Monitoring & Control

Private Water Supply Risk Assessment

Private Water Supply Risk