The fundamentals of passive fire protection
Fire protection is paramount in designing today's workspaces and industrial premises. Fire doors, curtains, and compartmentalisation of buildings are the fundamentals of passive fire protection, as they help to limit the spread of fire and smoke. They work as an integrated system to protect lives and buildings by compartmentalising the fire and creating and protecting an escape route.
Fire doors
Fire doors are designed to stop fires from spreading through a building, giving people time to escape and the Brigade time to attend and potentially save your premises. They are a legal requirement in all non-domestic properties, such as businesses, commercial premises, and public buildings, as well as residential flats and houses of multiple occupancies.
However, a fire door will only work effectively if it is properly made by a BWF-certified manufacturer, with compatible parts, and certified by an accredited third party. Once installed, you can be confident it will hold back a fire for 30 minutes or more.
If you're responsible for managing a property, it's likely that fire safety risks could affect your premises. This includes HMOs and blocks of flats, where shared areas may be used by multiple people. As the person responsible for safety on the premises, it's important to make sure that all the relevant fire regulations are complied with in these places.
Fire curtains
A fire curtain is used to divide open-plan layouts where fire doors cannot be installed, such as in contemporary office buildings or factory warehouses. The curtains are hung at the building's junctions and walls to act as barriers against the spread of fire. The installation of a fire curtain also has additional benefits, including sound and heat insulation, which helps to improve the acoustic performance of the room.
Fire curtains are a highly effective method of fire protection and are an integral part of any building's fire safety measures. They can be deployed in a variety of locations such as walkways and vertical shafts to provide a physical barrier between the fire zone and the escape route.
All fire curtains in England and Wales must be compliant with the Regulatory Reform (Fire Safety) Order 2005, which states that fire doors require mandatory servicing for optimum safety in the event of an accident.
Compartmentalisation
Compartmentation is the process of dividing an enclosed space into segregated, self-supporting units. It can be achieved by using fire-resistant materials or by installing measures such as fire doors or cavity barriers. Each compartment is reinforced either by using fire-resistant materials or by installing measures such as fire doors or cavity barriers.
Compartmentation is an effective and relatively inexpensive way of reducing fire risk in buildings. Approved Document B, Fire Safety in Place-of-Assembly Buildings, prescribes requirements that must be met to reduce the likelihood of a fire spreading. These requirements include compartmentation as well as other aspects such as having adequate escape routes and maintaining sufficient means of egress throughout the building.
Knowing and applying the fundamentals of passive fire protection will enable you to ensure the efficiency of your wider fire safety system and ensure peace of mind.  Our passive fire protection services help our customers to prevent the spread of fire, smoke, and toxic gases by dividing premises into fire compartments using fire doors and other fire-resistant barriers. This provides adequate means of escape in case of fire, enabling time for the occupants to safely evacuate the premises. Contact us at info@compliancegroup.uk to discuss how we can ensure your fire compliance and safety.
network of intelligent
compliance services.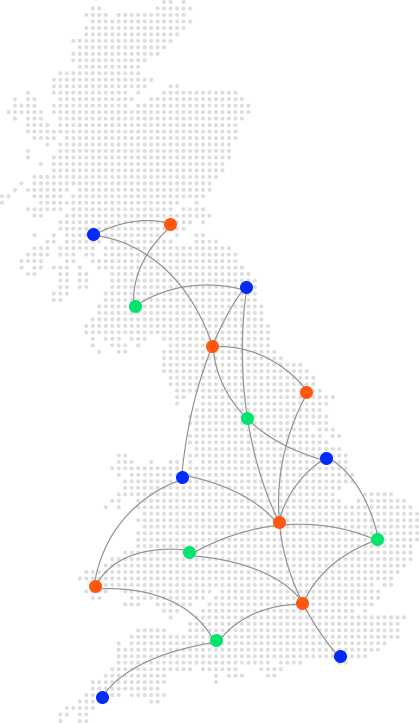 Alternatively, please use the form below to leave a message
Electrical Safety & Testing
Fixed Wire Testing

Repairs & Installation

Emergency Lighting

Thermographic Imaging

Portable Appliance Testing

Electrical Maintenance

Lightning Protection
Fire Safety & Protection
Fire Risk Assessment

Fire Alarm Design, Installation, Certification & Maintenance

Fire Extinguishers

Passive Fire Protection

Fire Suppression

Emergency Lighting
Water Hygiene & Testing
Legionella Risk Assessment

Legionella Compliance Audits

Water Monitoring & Control

Private Water Supply Risk Assessment

Private Water Supply Risk