Is remedial electrical work essential for building safety?
For UK business premises, maintaining good electrical safety is a legal requirement. To meet the requirements under the Health and Safety at Work Act, remedial work must be carried out on any workplace electrical installation that presents a safety risk to employees or customers.
Over time, electrical installations and systems will begin to deteriorate through age and wear. This deterioration has the potential to become a risk if the faults are not caught in time. Whilst you may not be able to smell, hear or see electricity, it still presents a long list of dangers, with electric shock and arc flashes causing devastation and even death without the right management.
Remedial work is the process of undertaking corrective actions in order to rectify an issue that could be potentially dangerous or non-compliant, and the first step towards remedial action is inspection. Electrical inspections can highlight serious concerns, which can be successfully rectified with remedial works and delivered to ensure any faults or upgrades required to fixed installations can be carried out and the electrical safety of the working environment restored.
As well as identifying possible faults and defects, regular inspection can prevent costly breakdowns and even reduce the risk of injury. Issues like overload situations can imply a significant risk, however thanks to remedial works, businesses can remain compliant with the latest legislation, and upgrade, replace or repair systems for optimum safety.
Fire alarms and emergency lighting systems are often found to be inadequate and fail to comply with current standards, therefore many businesses require remedial services to undertake all necessary repairs, replacements and upgrading of these systems. As stated by The Regulatory Reform Order 2005, each premise has a responsibility to ensure all fire alarm systems are designed, installed and verified with the relevant certification, and it is also a legal requirement to ensure that the lights are regularly tested and maintained to provide protection.
At Compliance Group we provide remedial services for more than just fixed installations. Our experience inspecting and testing fire alarms and emergency lighting mean we're well placed to rectify failures in these systems too. As specialists in remedial works, we can upgrade your system to meet the compliance requirements of the latest regulations, ensuring a safe working environment and providing our customers with peace of mind. In addition to providing inspection and compliance testing, our engineers offer remedial works to stop electrical safety issues in their tracks, and our experience inspecting, and testing fire alarms and emergency lighting mean we are well placed to rectify failures in these systems too.
Following an inspection, you'll receive a report identifying the issues and defects affecting your installations. This report will include our recommendations on the works and the required timescales for completion, with some repairs that may need to be completed immediately whilst others may be able to wait. Our engineers will provide a quotation for the remedial works and offer a full breakdown, so you know exactly what needs to be done and for how much. All quotes provided by our engineers are ECA bonded, and Part P approved to provide peace of mind and a completion guarantee should you instruct us to go ahead with the works.
For further information on our remedial services, contact us at info@compliancegroup.uk.
network of intelligent
compliance services.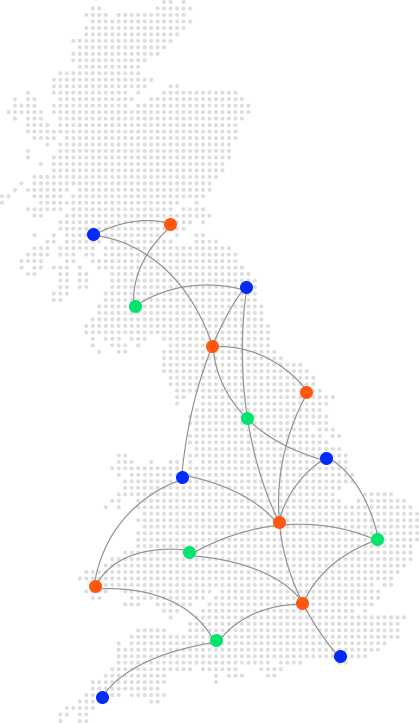 Alternatively, please use the form below to leave a message
Electrical Safety & Testing
Fixed Wire Testing

Repairs & Installation

Emergency Lighting

Thermographic Imaging

Portable Appliance Testing

Electrical Maintenance

Lightning Protection
Fire Safety & Protection
Fire Risk Assessment

Fire Alarm Design, Installation, Certification & Maintenance

Fire Extinguishers

Passive Fire Protection

Fire Suppression

Emergency Lighting
Water Hygiene & Testing
Legionella Risk Assessment

Legionella Compliance Audits

Water Monitoring & Control

Private Water Supply Risk Assessment

Private Water Supply Risk