The most common sources of Legionella in the workplace
If not prevented and managed, Legionella can rapidly become a public health problem in everyday places such as offices, schools, hospitality and leisure premises, or factories.
Unlike COVID-19, Legionnaires' disease, caused by the Legionella bacteria, does not spread from person to person but causes large community outbreaks through contaminated airborne water droplets. The most common sources of Legionella are in man-made water systems including, hot and cold water systems, cooling towers and spa pools.
Hot and cold water systems
There are various systems available to supply hot and cold water services to premises and outdoor work facilities. These range in size, scale and complexity and some require the storage of hot water or cold water or both. Water outlets that produce fine droplets or aerosols may expose workers to Legionella bacteria if the water is contaminated. Contaminated showers are most commonly associated with cases of legionellosis but taps and even flushing the toilet could lead to an aerosol and thus infection.
Cooling towers
A cooling tower is a device that allows the removal of waste heat into the atmosphere, which often involves the cooling of water by evaporation. As heat is reduced by evaporation, aerosols are formed that can travel from the cooling system to the air. If a cooling system is situated close to a workplace so that aerosols can enter through an air inlet or open window, the workforce may be at risk of exposure to Legionella if the cooling system is contaminated. It was previously believed that transmission was restricted to much shorter distances, however recent research shows that Legionella pneumophila can travel several kilometres from its source by airborne spread.
Spa pools
Poorly maintained spa pools have been linked to several outbreaks of Legionnaires' disease. In 1999, a spa pool at a Dutch flower show was the cause of 188 cases of Legionnaires' disease and in 2012, 21 cases were linked to a poorly maintained demonstration spa pool in a retail store in the United Kingdom. Spa pools have by their nature the ideal conditions for Legionella growth. The water is warm and the process of creating bubbles leads to the formation of airborne water droplets that can be easily inhaled by the user or other persons, including workers.
Other water systems
Any man-made water system, which has the right conditions for Legionella growth and leads to the formation of water droplets, can be a source of the bacteria. Examples include the use of water sprays to suppress dust in the mining industry and car washers. Emergency showers and sprinkler systems also fall into this category as do fresh food humidifiers found in supermarkets and restaurants. In fact, all devices or systems that have the potential to allow water to increase in temperature to above 20C and form airborne water droplets should be considered at risk of becoming contaminated with Legionella unless control measures are put in place.
Understanding and managing Legionella risks is a duty of employers and those in control of the premises. Whilst all water systems require a Legionella risk assessment, not all systems will require elaborate control measures. A simple risk assessment may show that the risks are low and are properly managed to comply with the law. In such cases, your assessment may be complete, and you may not need to take any further action, but it is important to review your assessment regularly in case anything changes in your system.
At Compliance Group our risk assessments take account of the inherent risk in your sector to provide a tailored report, using dedicated specialist teams that best suit your working environment. We use the latest technology to gather data in a structured way, with a rigorous quality assurance process to ensure consistency in each risk environment. For more information contact our expert team at info@compliancegroup.uk.
network of intelligent
compliance services.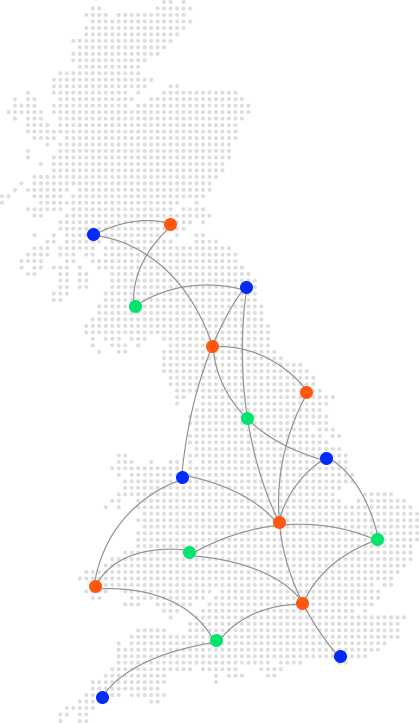 Alternatively, please use the form below to leave a message
Electrical Safety & Testing
Fixed Wire Testing

Repairs & Installation

Emergency Lighting

Thermographic Imaging

Portable Appliance Testing

Electrical Maintenance

Lightning Protection
Fire Safety & Protection
Fire Risk Assessment

Fire Alarm Design, Installation, Certification & Maintenance

Fire Extinguishers

Passive Fire Protection

Fire Suppression

Emergency Lighting
Water Hygiene & Testing
Legionella Risk Assessment

Legionella Compliance Audits

Water Monitoring & Control

Private Water Supply Risk Assessment

Private Water Supply Risk