The importance of fixed wire testing
When it comes to the safety and security of commercial premises, no corners should be cut. Electrical Installation Condition Report (EICR), is the testing of all the fixed electrical wiring and accessories within a building, recommended by The Health and Safety Executive as a way of compliance with the Electricity at Work Regulations, which states that all electrical systems and equipment used should be in safe condition. But what is fixed wire testing and why is it so important?
Fixed wire testing is a legal requirement under BS 7671:2008 (2011) regulation (previously the 16th Edition Wiring Regulations) and should therefore be prioritised by managers and owners of all commercial premises with public access. It is also essential to uphold the health, safety and welfare of all who work at and visit the premises.
The fixed wire test is also referred to as the 'Electrical Installation Condition Report', and it must be conducted by qualified engineers to ensure full compliance. When conducting fixed wire testing, electrical safety specialists test and inspect all manner of infrastructure, including systems that can't be seen, but still conduct electricity. This includes wiring hidden behind walls and within trunking, as well as the plug sockets that power the devices and machinery that are integral to your company's day-to-day operation.
Fixed wire tests aren't known as the 'five-year electrical test' for no reason. Current legislation means that all commercial buildings that are open to the public must undergo a fixed wire test every five years to comply with the most up-to-date British Standards and Codes of Practice. Some commercial premises may require fixed wire testing more often if the electrical wiring installations are ageing or alterations and additions have been made to the building. Commercial buildings that are subject to licensing or have higher levels of public access may also need to step up the frequency of fixed wire testing to remain compliant.
Electrical installations deteriorate with age and use regular testing and inspections can identify potential or existing electrical faults or hazards to be remedied. Fixed wire testing is also usually mandatory for insurance purposes and should be performed by competent persons – a qualified electrical engineer. The process of completing periodic testing usually means all electrical testing is done on a site every five years, testing all electrical installations for efficiency and flagging up any dangers that should be rectified. Many businesses now also choose to complete fixed wire testing in instances of 20 percent over the five-yearly period, to assess the building systematically.
At Compliance Group we are fully NICEIC registered which ensures that you can meet these requirements whilst complying with the current regulations, as well as rectifying any faults highlighted in the report. Our extensive testing experience and knowledge also allows us to competently carry out remedial works following test reports provided by other companies. To book your five-year fixed wire test or for further information on the latest electrical safety legislation, please contact our expert team today at info@compliancegroup.uk.
network of intelligent
compliance services.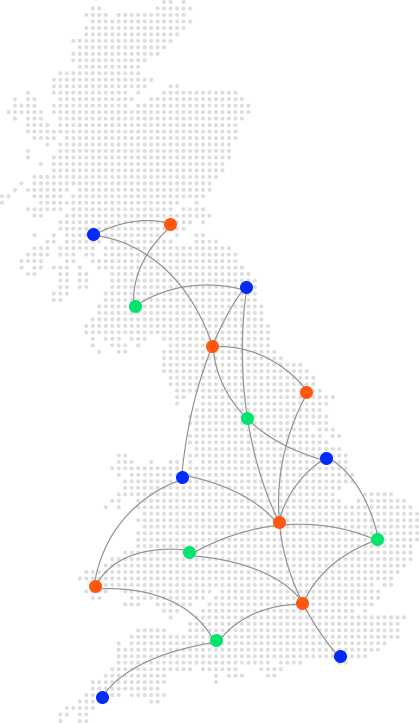 Alternatively, please use the form below to leave a message
Electrical Safety & Testing
Fixed Wire Testing

Repairs & Installation

Emergency Lighting

Thermographic Imaging

Portable Appliance Testing

Electrical Maintenance

Lightning Protection
Fire Safety & Protection
Fire Risk Assessment

Fire Alarm Design, Installation, Certification & Maintenance

Fire Extinguishers

Passive Fire Protection

Fire Suppression

Emergency Lighting
Water Hygiene & Testing
Legionella Risk Assessment

Legionella Compliance Audits

Water Monitoring & Control

Private Water Supply Risk Assessment

Private Water Supply Risk