EIAT announces achieving Carbon Neutral Organisation Standard
What does this mean?
EIAT has measured the carbon footprint of the business using the Carbon Footprint calculator.  To achieve Net Zero, the company enlisted the help of Carbon FootPrint Ltd who have guided them through the process.  The online calculator measured the usage of fuel and electricity over a 12 month period and the results were verified and assessed that in January EIAT became a Carbon Assessed Organisation. The final step was to choose which projects would the organisation support when buying Carbon Credits for offsetting.
What is Carbon 'Offsetting'?
Carbon 'offsetting' is the means in which an individual or business invests back into the environment to counteract their unavoidable CO2 emissions.  This can be done through the purchasing of carbon credits that arise from carbon capture or carbon reduction projects such as woodland creation and renewable energy. Carbon 'offsetting' plays the role of balancing out the emissions that have already been caused, by financially supporting projects around the world that help provide solutions to climate change i.e. decarbonising electricity grids, reducing deforestation, improving energy efficiency, sequestering carbon.
EIAT's carbon foot print journey

EIAT has ISO:14001 Environmental Management accreditation enabling them to closely monitor their carbon footprint.  The company uses AllStar Fuel Cards opting into their EcoPoint scheme created by Forest Carbon so that when staff refuel, they contribute to woodlands creation, annually funding 50 trees in UK projects.
How good were the results?
EIAT's footprint for the period November 2020 to October 2021 was approximately 4.8 tonnes of CO2e per employee.

Office based organisations generally have a carbon footprint of between 2 and 5 tonnes per employee.  However, EIAT has a dozen engineers on the road and this of course makes the footprint higher but still well within the parameters for its business size and model.
The next steps
ISO:14001 has enabled EIAT to set SMART targets, Suitable, Measurable, Achievable, Realistic and Time-bound helping them to achieve further reductions in their Carbon Management Plan where adjustments, however small, can be made to reduce the carbon emissions and reduce the impact on climate change.
Carbon Offsetting can render the organisation Carbon Neutral – but it's much more than that.  Many projects bring additional advantages to local communities where they are based – often in developing countries.  Supporting projects can complement existing Corporate and Social Responsibility (CSR) programmes which are positively looked upon within sales tenders/PQQs.
Where is Maharashtra?
Mumbai is situated in Maharashtra a state in the western peninsular region of India where two of the recommended high quality carbon offset renewable energy projects are based. EIAT chose to purchase carbon credits for these projects for many reasons. As an electrical compliance company EIAT is keen to promote Renewable Energy. In addition, many of the electrical components that they use daily have their origins in India and other Asian countries.
The offsetting process was simple and straightforward once the usage was measured and calculated.  But it doesn't stop there. The next step is to consider increasing their 'scope of assessment' encompassing the supply chain providing wider environmental benefit, beyond the measured footprint.
EIAT is pleased and proud to be Carbon Neutral.
A flagship for the Compliance Group to become a Carbon Neutral Organisation.
network of intelligent
compliance services.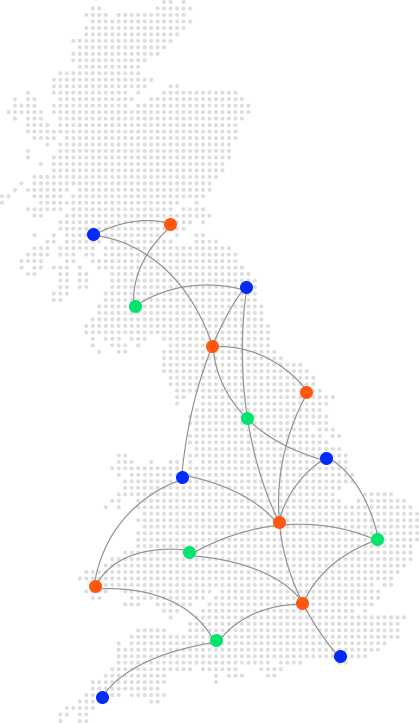 Alternatively, please use the form below to leave a message
Electrical Safety & Testing
Fixed Wire Testing

Repairs & Installation

Emergency Lighting

Thermographic Imaging

Portable Appliance Testing

Electrical Maintenance

Lightning Protection
Fire Safety & Protection
Fire Risk Assessment

Fire Alarm Design, Installation, Certification & Maintenance

Fire Extinguishers

Passive Fire Protection

Fire Suppression

Emergency Lighting
Water Hygiene & Testing
Legionella Risk Assessment

Legionella Compliance Audits

Water Monitoring & Control

Private Water Supply Risk Assessment

Private Water Supply Risk