Why is fire alarm system testing important?
A reliable and effective fire alarm system is essential for all business premises. As stated by The Regulatory Reform (Fire Safety) Order 2005, each premise has a responsibility to ensure all fire alarm systems are designed, installed, and verified with the relevant certification. Fire safety is of high importance across every household and workplace, and for businesses in particular, prioritising fire safety doesn't just save lives, it's also integral to remaining compliant with the latest safety regulations.
A fire alarm system is a set of devices that warn the occupants of a building that carbon monoxide, fire and smoke are present and to evacuate immediately, combining auditory and visual warnings to bring attention to the emergency. It's a legal requirement to have your fire alarm system inspected and tested every six months, with any repairs or maintenance completed when required to guarantee the operation and reliability of your system. The system itself must be tested by a qualified technician in accordance with BS 5839 Part 1, a code of practice set out by the British Standards Institution which details the guidelines for the design, installation, commissioning, and maintenance of fire alarm and fire detection systems in non-domestic premises.
Regular servicing and maintenance of your fire alarm system will ensure that you are fully compliant and working as it should be. Most signals from automatic fire alarms are not actually fires – they test for smoke, heat, and changes in the environment but that also means they pick up other elements such as steam, cigarette smoke, and aerosol sprays. False alarms are dangerous because they prevent fire crews from attending real emergencies and can result in staff becoming complacent and is an unnecessary risk to the public. The latest government figures estimate that the cost of false fire alarms in the UK is around £1 billion a year, with much of this cost borne by commerce from lost production and interruptions to business.
Fire alarm inspection and testing ensure the fire protection systems you rely on providing the highest level of safety. To ensure the system works as it should, it must be tested and maintained on a regular basis. As many fire alarm systems can become damaged or unresponsive due to failures and wear, fire alarm system testing ensures these failures can be identified and rectified as soon as possible, keeping your people and premises safe in the event of a fire.
By testing your fire alarm regularly, you can ensure ultimate peace of mind and keep the maintenance of your wider fire safety system convenient and cost-effective. Ensuring you have your system maintained by a third-party certified compliance provider reduces false activations and ensures full compliance with safety regulations. Compliance Group provides safe and effective fire alarm services, including the design, installation, certification, maintenance, and monitoring of fire alarm and fire detection systems. Using the latest technologies paired with a qualified team, we offer both conventional and analog solutions to ensure fire safety. Contact us at info@compliancegroup.uk to discuss how we can ensure your fire compliance and safety.
network of intelligent
compliance services.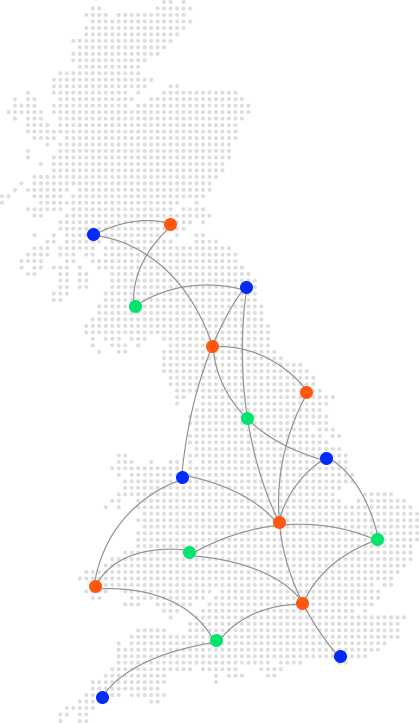 Alternatively, please use the form below to leave a message
Electrical Safety & Testing
Fixed Wire Testing

Repairs & Installation

Emergency Lighting

Thermographic Imaging

Portable Appliance Testing

Electrical Maintenance

Lightning Protection
Fire Safety & Protection
Fire Risk Assessment

Fire Alarm Design, Installation, Certification & Maintenance

Fire Extinguishers

Passive Fire Protection

Fire Suppression

Emergency Lighting
Water Hygiene & Testing
Legionella Risk Assessment

Legionella Compliance Audits

Water Monitoring & Control

Private Water Supply Risk Assessment

Private Water Supply Risk