Return to the office – ensuring safety of premises
Following a prolonged period of remote working, the UK government now recommends a "gradual return to work", expecting employers to follow a range of health and safety legislation, including risk assessments and corresponding set-up, as well as implementation and maintenance of safe work systems.
During the shift to a hybrid, employers are required to plan and implement any return to the workplace in a way that cares for their people and safeguards their health and wellbeing. Whilst the restrictions have been lifted, uncertainty remains high and employers must follow the latest guidance combined with being vigilant as they may need to be ready to implement full homeworking again, at short notice.
Following health and safety guidance in a hybrid workplace
Employers have a legal responsibility to do everything reasonably practicable to minimise health and safety risks to their employees, and this risk is much wider than just Covid-19 related. It is likely that the number of employees returning to the office will remain reduced, requiring to consider not just the volume of space, but also factors such as access points and lifts.
Workplace and facilities managers have been tasked with preparing buildings ready for reoccupation in accordance with the reduced numbers because of hybrid working and to adjust to a new set of operating norms. This shift has highlighted their critical role in bringing the space, culture, and technology aspects of the workplace together, as well as enabling people and businesses to work safely, flexibly, and productively.
In the hybrid workplace it remains a priority to follow statutory health and safety requirements, conduct risk assessments, and take relevant steps to manage risks in workplaces. The government has issued six pieces of workplace guidance for various sectors of the economy, covering a range of different types of work including all offices, factories and labs, whilst separate guidance covers construction and other outdoor work, events and visitor attractions, hotels and guest accommodation, restaurants, pubs, bars, nightclubs and takeaway services, shops and similar environments and close contact services, including hairdressers and beauticians. Overall, the guidance sets a very high degree of responsibility on employers to care for employees and occupants to ensure their health and safety.
Risk assessment and prevention
As employees return to the office, responsible persons are required to follow government guidance on working safely by carrying out a risk assessment to determine the workspace capacity for people returning and how best to keep people safe. A risk assessment is an essential tool to identify potential hazards in the workplace and to assess the risk of them occurring, so that mitigation measures can be put in place. This also directly impacts not just how many employees can return to the workplace, but also how to manage this shift safely.
The return to the office requires full checks on fire safety systems, electrical systems, water systems and treatments, as well as heating, ventilation, and air conditioning systems, including full compliance with all statutory and mandatory testing regimes and re-setting all mechanical set-points to appropriate occupancy levels. Where appropriate provision levels have not been maintained, responsible persons should liaise with service, testing and maintenance providers to ensure these. At Compliance Group we provide a wide range of safety and regulatory compliance services across electrical, fire and water. Each of our compliance services are delivered by our specialist divisions and as a trusted compliance partner, we help our clients to reduce risk, improve safety and assure regulatory compliance. Contact our expert team today at info@compliancegroup.uk to discuss how we can help your organisation to stay compliant and protect the health and lives of your employees and building occupants.
network of intelligent
compliance services.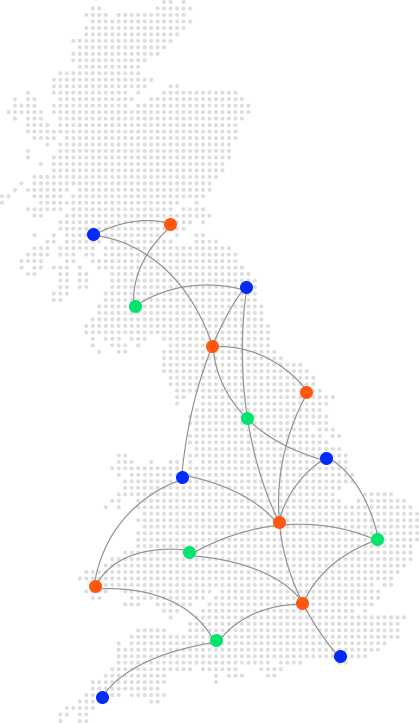 Alternatively, please use the form below to leave a message
Electrical Safety & Testing
Fixed Wire Testing

Repairs & Installation

Emergency Lighting

Thermographic Imaging

Portable Appliance Testing

Electrical Maintenance

Lightning Protection
Fire Safety & Protection
Fire Risk Assessment

Fire Alarm Design, Installation, Certification & Maintenance

Fire Extinguishers

Passive Fire Protection

Fire Suppression

Emergency Lighting
Water Hygiene & Testing
Legionella Risk Assessment

Legionella Compliance Audits

Water Monitoring & Control

Private Water Supply Risk Assessment

Private Water Supply Risk