The risks of not getting your fixed electrical wiring tested
Electrical safety is a critical aspect of any business operation, and non-domestic premises must adhere to strict safety standards to prevent accidents and protect the well-being of employees, customers, and visitors. One of the most crucial steps in ensuring electrical safety is by conducting regular electrical testing and inspection. Failure to carry out these checks can lead to significant risks that can harm your business, its reputation, and those who work and visit your premises.
Electrical Installation Condition Report (EICR), is the testing of all the fixed electrical wiring and accessories within a building, recommended by The Health and Safety Executive as a way of compliance with the Electricity at Work Regulations, which states that all electrical systems and equipment used should be in safe condition. This is also a frequent requirement from insurance companies who will only provide cover once a full inspection has been carried out.
In this blog post, we will highlight four risks of not getting your non-domestic premises electrically tested.
1.      Increased risk of accidents
Electrical faults can lead to a wide range of accidents, some of which can be fatal. Faulty electrical systems or appliances can cause fires, leading to significant property damage and putting lives at risk. In some cases, electrical fires can spread quickly and become uncontrollable, causing widespread destruction and injuries.
Additionally, electrical faults can cause explosions that can be especially dangerous in industrial or manufacturing settings where hazardous materials are present. Explosions can cause severe injuries, damage to equipment, and structural damage to buildings.
Electric shocks are another risk associated with electrical faults. Shocks can range from mild to severe and can cause serious injury or even death. Employees, customers, and visitors can all be at risk of electric shock if electrical systems are not maintained and inspected regularly.
2.      Legal consequences
One of the primary risks of not conducting electrical testing and inspection is that you could be breaking the law. The Electricity at Work Regulations 1989 requires that all electrical systems be maintained in a safe condition to prevent danger, and non-compliance with these regulations can result in hefty fines or even imprisonment.
Electrical installations require testing every one to five years, depending on the type of electrical installation, how often it is used and the environment it sits in. It is a legal requirement to commission the installation of any new electrical systems and major modifications before they are put into operation.
For landlords, getting a fixed wiring test is now also a legal requirement to ensure high-quality, safe and secure housing and has to be carried out at least every five years and at the start of new tenancies.
3.      Financial consequences
The financial consequences of not getting your fixed wires tested can be significant. Breaches of the Electricity at Work regulations (1989) typically result in fines, with the HSE issuing fines of up to £30,000 to small businesses that fail to conduct appropriate fixed wire testing. It's important to note that in cases of noncompliance, courts can act even without a serious incident occurring.
In addition, electrical accidents can often result in property damage, which can also be costly to repair. Additionally, legal action and compensation claims resulting from accidents can be expensive and significantly impact your finances.
4.      Reputational damage
In addition to the financial penalties associated with non-compliance, there can also be significant reputational damage to a business. Negative media coverage of an accident resulting from non-compliance with electrical safety regulations can be damaging to a company's reputation, potentially leading to a loss of customers and revenue.
Preventing accidents helps you build a good reputation, whilst the opposite can ruin it very quickly and can take time to recover and get your business up and running again. However, it's much easier to prevent reputational damage by implementing a simple and effective compliance program to manage the risk.
The risks of not getting your premises electrically tested are significant, and the consequences can be severe. By conducting regular electrical testing and inspection, you can prevent accidents, protect your reputation, and comply with legal requirements.
It's essential to work with a qualified and reputable electrical testing company to ensure that your premises are safe and comply with the necessary regulations. Don't take chances with electrical safety, as the risks far outweigh the benefits of cutting corners.
At Compliance Group we are specialists in all aspects of electrical safety, inspection and testing. Our electrical division provides a comprehensive range of services, including portable appliance testing (PAT), fixed wire testing (EICR), thermographic imaging, electrical maintenance, repairs and installation, emergency lighting, high voltage servicing and maintenance and lightning protection. Contact us at CGEsales@compliancegroup.uk to discuss how we can ensure your electrical compliance and safety.
network of intelligent
compliance services.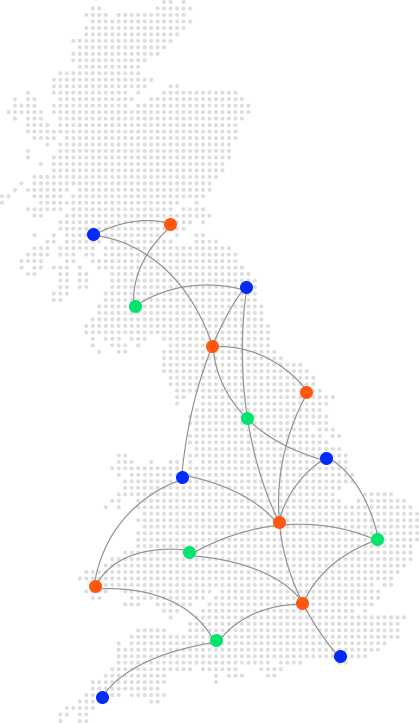 Alternatively, please use the form below to leave a message
Electrical Safety & Testing
Fixed Wire Testing

Repairs & Installation

Emergency Lighting

Thermographic Imaging

Portable Appliance Testing

Electrical Maintenance

Lightning Protection
Fire Safety & Protection
Fire Risk Assessment

Fire Alarm Design, Installation, Certification & Maintenance

Fire Extinguishers

Passive Fire Protection

Fire Suppression

Emergency Lighting
Water Hygiene & Testing
Legionella Risk Assessment

Legionella Compliance Audits

Water Monitoring & Control

Private Water Supply Risk Assessment

Private Water Supply Risk