Why do you need emergency lighting in the workplace?
Emergency lighting is an essential component of any building's safety system. The UK's legal requirements for emergency lighting are outlined in the Fire Safety Order 2005 and the British Standard BS 5266-1.
According to these regulations, emergency lighting systems must be installed in all premises where people are expected to gather or occupy, such as public buildings, workplaces, and communal residential areas. The purpose of emergency lighting is to provide enough illumination to enable people to safely evacuate the building in the event of a power outage or other emergency.
The areas that require emergency lighting include escape routes, such as corridors, staircases, and exits. In addition, high-risk task areas where dangerous equipment or materials are handled, such as laboratories or production facilities, may also require emergency lighting. The lighting system must provide adequate illumination to allow people to evacuate safely and to ensure that any necessary emergency procedures can be carried out effectively.
Is emergency lighting a legal requirement?
Emergency lighting is vitally essential for fire safety reasons. Without adequate lighting, people can become panicked and be unable to find their way out of the building in an emergency. Emergency lighting keeps people safe by providing clear paths to exit and preventing accidents from prematurely emptying buildings.
The testing and inspection of emergency escape lighting is a statutory obligation of building owners and employers under the Regulatory Reform (Fire Safety) Order 2005 as well as a range of health and safety regulations applying to duty holders. Regular inspection and testing of emergency escape lighting are essential to ensure that it operates correctly in an emergency, providing people with sufficient light to allow safe evacuation.
Emergency lighting tests fall into three categories:
Daily test – a visual inspection of central power supply indicators on a daily basis to ensure the system is operational.
Monthly test – BS EN 50172 / BS 5266-8 states that all emergency lighting systems need to be tested monthly. Emergency lighting signage regulations require all luminaries and signs to illuminate and be clean and present. This monthly test will ensure that the emergency lighting switches on correctly.
Annual test – it is recommended that you have a 3-hour emergency light test once a year, during which your main light circuit should be switched off and your emergency lights left on for a 3-hour period to find out if any batteries need replacing.
Who is responsible?
It is the responsibility of the building owner or operator to ensure that the emergency lighting system is installed and maintained according to the relevant regulations. Regular testing and maintenance of the system are also required to ensure its continued effectiveness in an emergency situation. Failure to comply with the legal requirements for emergency lighting can result in serious consequences, including legal penalties, fines, and endangering the lives of occupants during an emergency.
At Compliance Group we provide our customers with annual and interim emergency lighting testing inspections. We can provide a full 3-hour annual drain down of your emergency lighting system, providing a detailed report with a full schedule of the component parts of the system and any observations of non-compliance that will need further attention. Following the testing, our qualified engineers can also complete the remedial repairs to ensure the emergency lighting installation is fit-for-purpose and offers the right level of safety in the workplace. Contact Scott Reynolds, Sales Director at Compliance Group Electrical at CGEsales@compliancegroup.uk today to discuss our electrical safety and protection services.
network of intelligent
compliance services.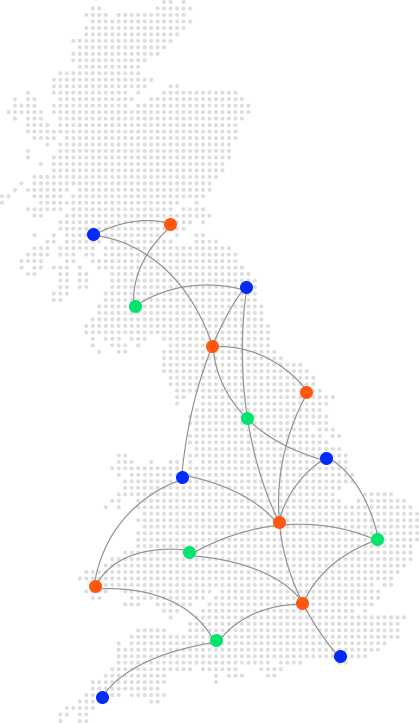 Alternatively, please use the form below to leave a message
Electrical Safety & Testing
Fixed Wire Testing

Repairs & Installation

Emergency Lighting

Thermographic Imaging

Portable Appliance Testing

Electrical Maintenance

Lightning Protection
Fire Safety & Protection
Fire Risk Assessment

Fire Alarm Design, Installation, Certification & Maintenance

Fire Extinguishers

Passive Fire Protection

Fire Suppression

Emergency Lighting
Water Hygiene & Testing
Legionella Risk Assessment

Legionella Compliance Audits

Water Monitoring & Control

Private Water Supply Risk Assessment

Private Water Supply Risk